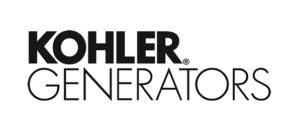 Kohler Power Systems has been building generators since 1920. Kohler generators is part of the Kohler family which has been in business since 1870s. Kohler Generators are a quality product with powerful and efficient engines and mechanics. Today Kohler generators range in size from 6 kW to 150 kW and Koihler generators power homes, business, and commercial and industrial applications.
Kohler Backup Generators add security and convenience to a home while keeping you and your family safe during a power outage. When summer thunderstorms, tropical cyclones, or winter ice storms interrupt power, your home and family will barely notice the outage. Kohler generators keep the power on when you need it most and continue to keep it on when the outage extends into days or even weeks.
Kohler became famous when Admiral Robert Byrd took their electrical generators on his expeditions to the south pole in 1928 and 1934. Later, Kohler supplied generators to all theaters during World War II. Thereafter they began supplying emergency generators to hospitals, government buildings and factories that required an uninterrupted power source. For over 100 years Kohler, and Kohler generators have earned its reputation as a customer centric manufacturer of well-designed products. Kohler Generators is now known for residential, commercial, and industrial standby and emergency power and is committed to delivering high quality products and support. Kohler Power Systems bundles standby generators with automatic transfer switches that turn on and begin supplying the home with power within seconds of an outage. Models range from 6 kW to 150 kW
Colonial Generators is an authorized Kohler dealer of standby backup generators, Automatic Transfer Switches, (ATS) and accessories. We provide our customers with free shipping, installation, monitoring, best prices, and great customer service.
Search Kohler Generators
Search Kohler Transfer Switches