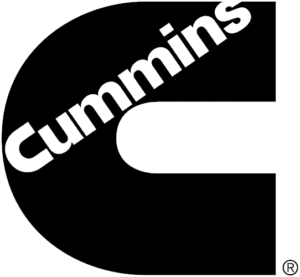 Cummins Power Generation is by far the largest generator company in the world and leads the commercial and industrial generator market. Cummins generators now offers a line of generators from 3 kW to 150kW. Each generator is 100% manufactured in the USA and their quality and technology leads the market. Cummins has residential, recreational vehicle, mobile and commercial generators.
Cummins is known worldwide as a leader in the power generator industry. Their consumer and commercial standby generator products are backed by over 100 years of commercial and industrial generator manufacturing experience. The first Cummins generator was built using a steam engine on a family farm in Indiana and Cummins was in 1919. Now a multinational Fortune 500 company with close to 50,000 employees, Cummins remains rooted in its founders' passion for innovation and quality.
Cummins offers air cooled standby backup generators and liquid cooled standby backup generators. Cummins Generators range in size from 6kW to 150kW for residential and commercial business. Cummins also has larger generators for industrial uses. All generators are powered by Natural Gas or Liquid Propane or Diesel fuel.
The Power Connect Standby Generators and Quiet Connect Standby Generators are suitable for larger homes or small businesses with greater power needs than air-cooled units can provide. The Liquid Cooled Gas Series provides more than enough power for the largest of home and mid-sized businesses. Liquid cooled Cummins standby generators are available in both three-phase and single-phase configuration. Cummins manufacturers its own ATS (automatic transfer switches)
Colonial Generators is an authorized dealer of Cummins standby generators. Colonial Generators sells, installs, monitors and services Cummins Generators. We offer best prices, customer service, and free shipping throughout the United States.
Search All Cummins Generators
Search All Cummins Onan Generators
Search All Cummins Mobile Generators
Search All Cummins Transfer Switches