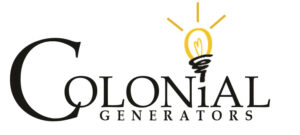 The Colonial Generator Florida Home Special
Call
(844) 376-9374
20-22 kW Generator Program*
The Colonial Generator Residential Special includes the following:
ATS – Automatic Transfer Switch
Delivery & Installation
24 x 7 Monitoring
Quietest Standby Generators Available
Self-Diagnostic Capability
We handle all permits & filings
*Actual size will vary by manufacturer. Pricing may vary based on installation requirements.
Automatic Smart Transfer Switch
Intelligent load management system – runs efficiently during an outage
Leverages digital power management (PMM) technology
Ability to manage multiple A/C units with no additional hardware
Service Entrance Rated
Installs between main meter and service panel
Contains load side and line side disconnecting breaker
NEMA 3R Indoor/Outdoor Rated
Electronic control with self-diagnostics included
Automatically starts and stops during power outage
Microprocessor control manages generator set operation
Convenient access to all connection points
Fully automatic operation
24 x 7 Monitoring
Internet remote monitoring and email notification
Your system is monitored 24/7/365 so you can have peace of mind
Your system will be checked on a weekly basis
Also actively monitored prior to any impending weather event
Storm alert sent prior events.
5-Year Warranty
Standard 5-Year or 2000 hour limited warranty
Extended Warranties Available; Ask your salesperson
No Hassle Installation Included
We handle all local permitting
We handle all electrical hookup and wiring
We handle all plumbing hook ups
Your generator will be installed in 1-2 days with a no hassle guarantee*
Propane Tank not included
*Restrictions may apply, contact salesperson for details
Powered by HTML5 Responsive FAQ
Act Now!
As Low As
$149.00* per month

*Pricing May Vary per Install
Colonial Generators
417 Central Park Drive, Sanford, FL 32771
© 2018. All Rights Reserved.